Login
From Twitter
Please wait while my tweets load
RSS Feeds
Receive a regular RSS feed from our latest, most popular and recommended downloads
Get a regular RSS from our most latest downloads
Get a regular RSS from our most popular downloads
Get a regular RSS from our recommended downloads
Contributors
Sponsored Downloads

Keep your PC running at its best possible performance with this amazingly comprehensive maintenance suite

Transform ordinary home videos into polished, professional movies with this powerful, easy-to-use editor

Keep your PC malware-free with this powerful yet easy-to-use security suite
PC & Tech Authority Software News
Please wait while my feed loads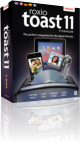 Spotlight: Free Full Software

Free Full Commercial Software
Auslogics Disk Defrag Pro 4 is a very powerful defrag tool which provides everything you'll need to keep your system running at peak performance.
The program provides multiple defrag algorithms, for instance: it can optimise access according to file access time, modification time, Windows own prefetch layout, or you can even manually define which files you'd like written to the fastest part of your drive. While leaving a little free space after specified files also helps to reduce future fragmentation.
And there are even more ways to run a defrag job. So you might choose to defragment an individual file, a folder, or an entire partition; the program can run before Windows launches, enabling it to defrag system files which would otherwise be locked; a scheduler can run unattended defrags whenever you like, or you can even leave Disk Defrag Professional running in the background, so it can detect and eliminate fragmentation just as soon as it appears.
And if you're worried about the program slowing you down, then don't - it's not going to be a problem. In just a few clicks you can limit the maximum use Disk Defrag Professional will make of your CPU or hard drive. And you can tell the program not to run at all when a particularly demanding application is running, so if you launch your favourite games, say, you can be sure they'll get 100% of your system's resources.
If you don't want to pay for the commercial version, then Auslogics also have a free build available, but unsurprisingly it's much less powerful. There's no choice of defrag algorithms, for instance. No boot-time defrag, or resource management. Scheduling is more basic, you don't get the program's fragmentation prevention mode, there are no detailed reports or performance charts, there's no special algorithms for SSD's - it's just far less capable.
So if you're in the market for a defrag tool then we'd recommend you install the trial version, if only for a while, just to get a feel for exactly what the program can do.

Build 4.2.2.0 brings these changes:
- fixed several bugs
- corrected errors in language files
[...]

Spotlight: Editor's Choice

Freeware
As you'll guess from the name, Freemake Video Converter is able to convert videos from one format to another - but that's just the start of its capabilities.
The program imports a lengthy list of video formats, and can convert them to AVI, WMV, MP4 and 3GP formats. If you just want the file to play on a particular device, though, you can simply select one of many built-in device profiles. Choose the "to MP4" conversion option, for instance, and you can choose from presets including "iPhone, iPod Touch", "iPhone 4, iPad", "iPod Classic, Nano", "iPod 5G", "PSP", "Smartphones" and "Digital media players". Pick the option that best suits your hardware and Freemake Video Converter will prepare the file for you right away.
There's also support for ripping DVDs (unprotected only), and if you drag in a number of videos then the program will burn them to a video DVD. There's not a great deal of control over the results - you can choose text, thumbnail or motion menus, for instance, but can't view or customise them - however this does make the process very quick and easy.
If you'd prefer to share your clips with the world, though, it might be easier to put them on YouTube - and Freemake Video Converter can do that, too. Just import the relevant videos, click the To YouTube button, enter your account details and the clips will be published for you.
And other features allow you to join videos, extract the soundtrack from a movie, create photo slideshows, and more.
Video Converter 4.0.1 contains these new features:
- Several minor bug fixes
[...]
User Comments